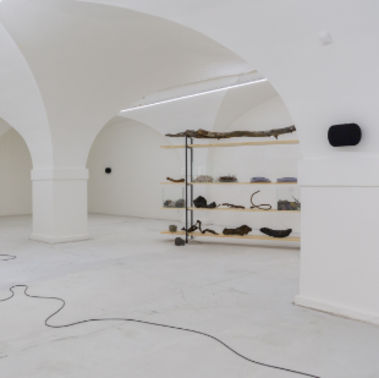 About the Gallery
The City Gallery Pardubice, also known as GAMPA, was established in 2012. Our aim is to bring contemporary art closer to the general public and to create a platform for the discussion of pressing artistic and societal topics. We offer an inspiring, experiential, and relaxing space open to all. We are a non-profit and non-acquisitional institution. In other words, we do not create art collections of the kind found in museums, and we do not own or sell the artworks. 
Our home is a renovated Baroque granary, later used as a horse barn, located next to Pardubice Castle in the historic centre of the city. The building is owned by the state and administered by the National Heritage Institute. These highly specific premises continually present new challenges as to how we present contemporary art. In 2023, however, we will be relocating to the grounds of the Automatic Mills, where a unique new building has been erected on the the site of the old packed-flour warehouse. It will become the new home of our gallery, as well as an educational centre known as the Sphere. This change will not only provide us with larger exhibition spaces, but will also offer us additional space for a teaching studio, a workshop space, storage space, and two residency studios.
Educational activities are an integral component of the gallery's operation. We create thematic programmes for each exhibition. We organise educational activities for kindergartens, elementary schools, and high schools. Regular activities also include creative workshops for the general public: Wednesdays are for parents with toddlers; Fridays are for senior citizens; and Sundays for the entire family. The programmes are complemented by film screenings, guided tours, lectures and debates, as well as workshops, happenings, and performances by the exhibiting artists and other guests. We also participate in the AniLab project, which focuses on education in the field of animated and experimental film.
Together with Divadlo 29 (Theatre 29), we form the
Centre for Open Culture
, an organisation funded by the City of Pardubice. Our joint vision is to present and support contemporary art in the fields of visual arts, performing arts, and literature. We aim for the development of cultural and artistic diversity in the city and region. Pardubice is easily accessible by train from virtually anywhere, so don't hesitate to visit us. You won't regret it.
---
"We believe that art is not just a decoration. We believe that in the context of today's society, art has the capacity to be a positive influence, to make things change and set them in motion. Our aim is to bring courageous art projects to Pardubice, to present crucial figures in the region within a national and international context, and to aid in the general cultivation of our cultural climate through the use of various forms of contemporary artistic expression."
Šárka Zahálková
programme director of the gallery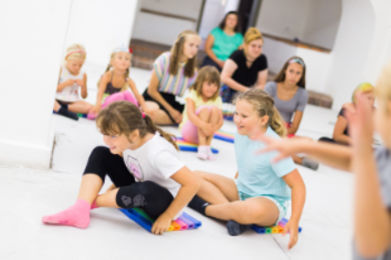 The Exhibition Programme
We focus on the presentation of Czech contemporary art in the context of developments around the world. We believe that art can instigate positive change and that it has the ability to communicate pressing societal, political, ecological, and other issues related to our present situation. We focus on installations from a wide spectrum of artistic disciplines, from painting, sculpture, and prints through site-specific projects all the way to audiovisual installations and new media works.
Instead of exhibiting individual artefacts, we try to create integrated environments. We emphasise open dialogue and mutual understanding; the projects always emerge from a sensitive discussion among the curator(s) and the participating artist(s), as well as the larger gallery collective. We work in year-long thematic exhibition cycles, within which the individual projects develop and articulate a specific theme from various perspectives and positions.
---
"Our lives are heavily influenced by the constant stream of information. Truth currently appears to be the most relative of all. We live without faith, but, faced with this maelstrom of abstract data and infinite sources, we are often left no other option but to blindly believe in their veracity. What can we believe, and when? Is it even possible to be objective? Does the use of artificial intelligence and our belief in it not present a kind of modern magic? What are we to do if a large part of the information that reaches us cannot be empirically verified?"
---
We also have a long-standing interest in art in public space. We initiate, facilitate, and support projects of contemporary visual and live art that qualitatively enrich public space both physically and metaphorically. Through these projects, we create a space for unusual perspectives on reality, and we help to create a platform for permanent and conscious work with art in public spaces. We work in collaboration with the Office of the Main Architect and the Cultural Department at the Pardubice City Hall, under the auspices of the deputy mayor for culture. We are also working with these offices to fulfil the approved Strategy for Culture and Creativity in Pardubice. Another valuable partner in securing our activities, installations, and public space interventions is the Offcity association, a Pardubice platform focused on architecture, public space, and art.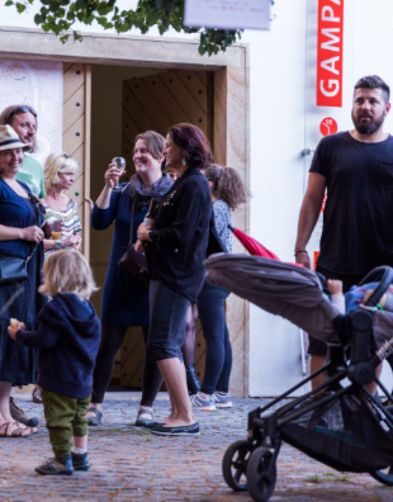 The Artistic Board
The gallery's artistic development is regularly discussed with its advisory body, the Artistic Board, which consists of:
Jakub Adamec
curator at the Plato Gallery in Ostrava
Martina Johnová
curator at the Hraničář Gallery in Ústí nad Labem
Šárka Svobodová
Brno-based art and architecture theorist and curator at the 4AM Forum for Architecture and Media
Lucie Váchová
art theorist, pedagogue, and curator
Radek Wohlmuth
independent curator, journalist, and art critic
Šárka Zahalková
GAMPA programme director
Zdeněk Závodný
COC executive director and programme director of Divadlo 29