Accompanying program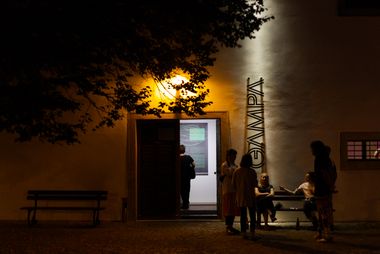 Eye / Ear & Alan Affichard: Elpmas Series #3
› Wed 15/9 18:00
GAMPA
|
concert
|
performance
|
vernissage
Exhibition opening of the Eye / Ear project curated by Iza Kaszyńska, Piotr Sikora. As a part of the vernissage evening, there will a sound performance of Alan Affichard, French sound artists based in Berlin.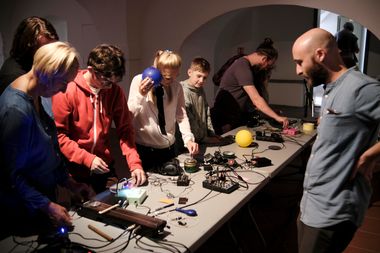 Alan Affichard: Elpmas Series / sound workshop
› Thu 16/9 14:00
14.00 / 16.00 / 18.00 | Sound workshop with Alan Affichard, French artist based in Berlin. The workshops consist of one hour of sound exploration through diverse handcrafted objects and instruments. The gallery space will change into a sound lab, where the participants will be invited to manipulate objects, reading their contour and surface with microphones. Inspired by the artist's practices and his improvisation techniques, the group will experiment with vibration and resonance of different objects and materials.