+ Current program
GAMPA is moving
› 17/4–31/8

---
CLOSED › April 17, 2023 – September 28, 2023
---
After eleven years at Příhrádek, GAMPA is now saying goodbye to its exhibition haven near the Pardubice Castle.
From this September on, please look for us in the area of the reconstructed Automatic Mills in the neighbourhood of the Gočár Gallery, as well as the two new institutions – Automatic Mills Foundation and Sféra.
Our new era in the area of the Automatic Mills will be started with the Mill Island exhibition project, which we will opened to public during the grand opening on September 29 to October 1, 2023.
Looking forward to seeing you in the new GAMPA!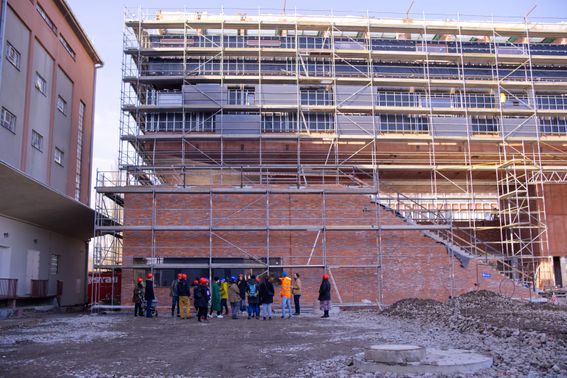 Accompanying program
Program not yet available